Diploma in Facilities Management
Allow trainees to develop an understanding and knowledge of facilities management following the practical elements taken in the Associate Diploma. It has been designed for first-line manager or supervisor in facilities management.
Successful completion of Tier 2 plus B1 English ability (diagnostic assessment to be undertaken on application) Fast-track available.
Classroom: Blended classroom delivery, online learning, practical skills in realistic working environments
Workplace Experience: Trainees will be registered with employers or on a sponsorship program to allow them to undertake training before commencing their employment duties within the workplace or continue to further study.
Portfolio of evidence completed in the workplace plus written exam
FHM are pleased to deliver this program in association with the Institute of Workplace Facilities Management (IWFM).
All students who are registered with FHM will be able to apply for membership to take their career in workplace and facilities management further with IWFM membership.
Let us support your professional development and help you to be the best that you can be.  Progression routes available at leadership and management levels on completion of the Diploma level course with FHM.
Core Skills
English for business
Business transactions
Workplace training
Mandatory Units
Introduction to Facilities Management
Corporate social responsibility and sustainability in Facilities Management
Customer and stakeholder relations in Facilities Management
Specification and procurement of facilities supplies and services
Health and safety responsibilities in Facilities Management
Manage operational performance in Facilities Management
Project management within Facilities Management operations
Budget management of Facilities Management operations
Understanding Facilities Management within context of an organisation
Understanding support services operations in an organisation
Space allocation in current facilities
Building maintenance in Facilities Management
Understand the estate management function
Contribute to disaster recovery and contingency planning
Understanding access management and inclusion
Leadership, management and personal development
NEBOSH Health & Safety at Work (for more information see short courses)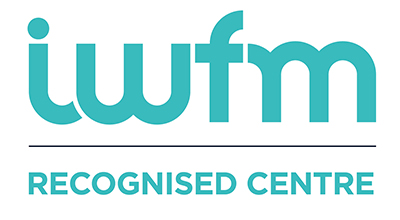 The Institute of Workplace and Facilities Management (IWFM) is the professional body for workplace and facilities practitioners.
We exist to promote excellence among a worldwide community of over 17,000 and to demonstrate the value and contribution of workplace and facilities management more widely.
The IWFM was established in 2018. It builds on the proud heritage of 25 years of the British Institute of Facilities Management.